71,000 Tons of Metal
Femme Metal goes to Sea
Caribbean Cruise, Feb. 4 - 8, 2016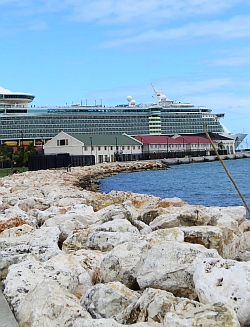 In the world of metal music, there are certain events that stand out each year. Wacken, in Germany is certainly one, there are other biggies. But, 71,000 Tons of Metal is certainly one of top venues on the planet. I mean, here's what we get: a 5 day cruise on a super cruise liner, leaving Ft. Lauderdale, Florida and heading south around Cuba from the east to Jamaica. Put into port for a few hours, then head back around the western part of Cuba back to Ft. Lauderdale. On the cruise are 60 of the top metal bands on earth, along with some 3,000 well healed metal heads from about 50 countries. You gotta love it. The music goes from about 10 in the morning until about 5 AM and, trust me, the bars are open and serving. If you love metal, this is pretty much Nirvana, complete with sun burn.
Read more: 71,000 Tons of Metal