Written by Various Members of the SC staff including:
Justin Boyer, Max Levites, John Thornburgh, and C.
Whenever Nightwish comes to our shores, fans in the US invariably get very overexcited about the forthcoming Nightwish tour in their part of the country. Much like many of our readers, many of the writers for Sonic Cathedral, represented here, are huge fans of the band Nightwish. It has been a few weeks or so since their recent US tour ended, and we are here to share our thoughts about each of the respective Nightwish shows we happened to attend.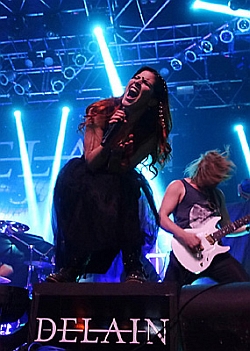 Read more: Nightwish 2015 Endless Forms Most Beautiful NA Tour Report