Women of Metal Fest
Pittsburgh, PA, The Rex Theatre
July 19, 2014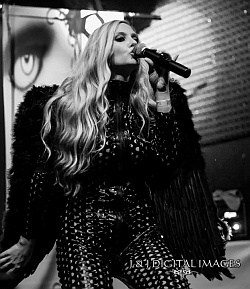 When it comes to Female Metal the big events tend to be in Europe, with MFVF being the Cadillac. But then, most of the big names are European, both East and West and that festival is largely organized to feature artists from Western Europe. Yea, we get some Japanese, the occasional South American band, others maybe from Russia but the US has, for the most part, been ignored. So where do you go to see good American Femme Metal? Well, we had a few events in Chicago, you could see things in Atlanta at the big festival there, but, for the most part, this is not a popular event in good ol' 'murica. But, some people are trying to change that a little. And Pittsburgh seems to be one of the hot spots in that effort, who knew? The culprits in charge included Jayson Shell, Richard Stark and others and they put together a rather interesting lineup for the event.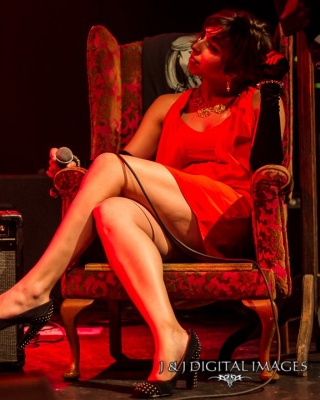 Included on the bill were:

Theatrum Mundi
Writing off Tomorrow
Beyond Eden
Midnight Eternal
MindMaze
A Sound of Thunder
Leeja Stark Band
Lies, Inc.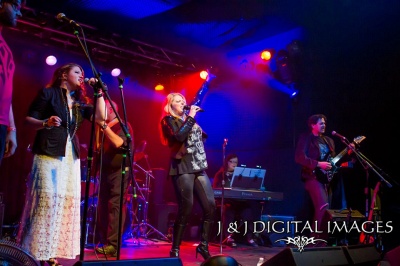 The front women for the bands were an eclectic bunch covering a range of styles and sounds. They included Stacey Elizabeth Luehrs and Christy Campbell McGivern of Theatrum Mundi, Sarah MindMaze Teets of MindMaze, Nina Osegueda of A Sound of Thunder, Raine Hilai of Midnight Eternal, Megan Edison of Writing off Tomorrow, Phoenix from Beyond Eden, Leeja Stark from the Leeja Stark Band and Lily Taylor from Lies, Inc.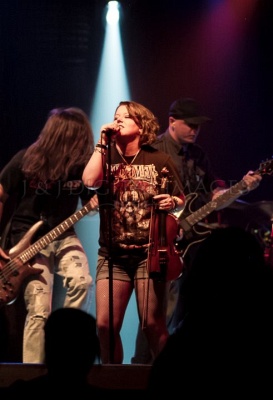 My plan was to leave Wisconsin early, get in town for the first band, Theatrum Mundi, spend the night and head off to Miami Beach for another event. Well, you know, nothing ever goes to plan and, even though I gave myself lots of time, I hadn't counted on the brutal Midwest traffic. . . or the time change. So, I ended up missing the only band I actually knew much about, the afore mentioned Theatrum Mundi. Bummer. Actually missed more than that but I did get to see most of the talent, especially those at the end. And, I have to say, it was a damn good show. There were other things on the menu for the event, author Jill Kirtland, for instance. Jill's the author of the book "Not Just Tits in a Corset", pretty much the complete annotated biography of the genre, complete with pictures and comments from a range of celebs involved in the movement including several from Sonic Cathedral. I'd never actually seen the book before this event and, guess what? My good friend Michael Ray Gould from Theatrum Mundi bought me a copy, signed by the author. A kindness hard to overlook.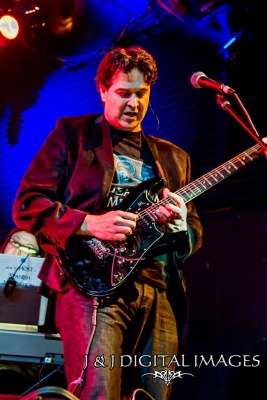 Well, the other problem with the event was the closing of one of the tunnels south of the rivers in Pittsburgh which made traveling around a nightmare. Fortunately for me, one of the ladies in attendance was better with a tablet than I was and helped me find my motel, thus making sure Cartman the Colorado Feline in charge of Discipline and Navigation had a place to stay during the remainder of the concert. Thanks Amy Sciullo. We both remember you fondly. So, eventually, I got back to the Rex for the music and, ah, er, the beer. And here's some thoughts on the proceedings, at least to the extent that I can recall things, it was a long night.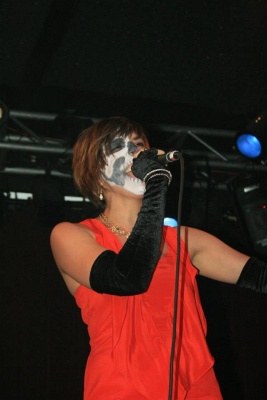 I guess one of the things you remember most about an event like this is the people you talk to. Richard and Jayson certainly fall into this camp. As does the illustrious Kent Bateman, the leading Canadian authority on all things Femme Metal. And, I spent a lot of time with Amy and Michael as well. But, one of the nice things provided for me was FOOD. There was a backstage center where the bands hung out and had a bite to eat. Certainly a priority for me. And, while back there, I got a chance to meet a few of the musicians. One who stands out was the lead singer from Lies, Inc., Ms. Lily Taylor. Now, to be honest, I knew absolutely nothing about this band so I had no idea who I was talking to. She was putting on makeup, rather striking makeup, while talking to me and I couldn't figure out why. But, when she got up on stage at the end of the evening with her band and cranked up her set, she presented a dramatically different persona from what I had seen back stage. The quiet, relatively shy young lady turned into a vibrant, exciting vocalist who provided one of the finest live performances I've had the pleasure to witness. An outstanding talent.
Another band that caught my eye was the Leeja Stark Band. Again, very little background for me although the association with Richard Stark had provided me with a little information. So anyway, there's a brother / sister thing going here. And, although they provided a solid musical / visual production, maybe the most interesting thing was hanging with them after the concert, you know, that time when the instruments and stuff get loaded into cars too small to actually hold them. It was great seeing a brother and sister hamming it up and talking about what went wrong during the set. You probably wouldn't have noticed it during the show, they looked pretty good to me and sounded outstanding. Wish I had a sister like that.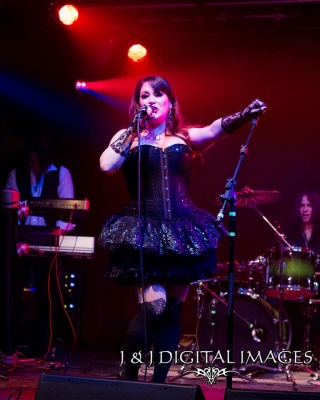 One thing of note for me was picking up on the differences between American music and what you tend to hear overseas. One of the obvious differences was the general lack of a symphonic component, keyboards or sample based. That's not to say there were no keyboards, Midnight Eternal featured an interesting keyboard component and Theatrum Mundi goes in that direction as well. But, there were other differences, multiple vocals for instance, especially harsh vocals which you tend to get with many European sounds. These are not limited to male vocalists, bands like Blackthorn from Russia feature harsh vocals from multiple women in the lineup. A third component is the choral sounds you get from many European bands. There was a hint of that from Theatrum Mundi and Michael tells me their next release will provide considerably more. But, their sound tends in that direction anyway so it's a more natural progression, probably why they're the band I was most familiar with at the festival.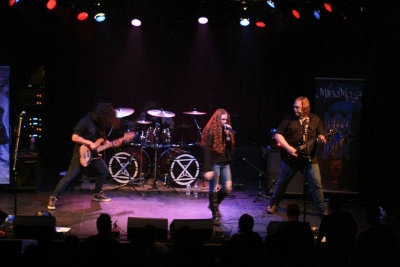 American Femme Metal does, however, provide a range of vocal styles from a divergent range of vocalists. Some are big favorites of various Sonic Cathedral writers. Nina Osegueda of A Sound of Thunder, for instance, seems to be well known and I enjoyed her high octane performance. It was good to see bands from divergent points around the country in attendance. And another point that was driven home was the occasional "family" influence within bands. As I stated before, the Leeja Stark Band featured a brother / sister act. The same could be said of MindMaze where the guitarist and vocalist were siblings. Now that's NOT something you tend to see in Europe. It provides for a whole different interaction between band mates on stage, and an even more interesting one off stage.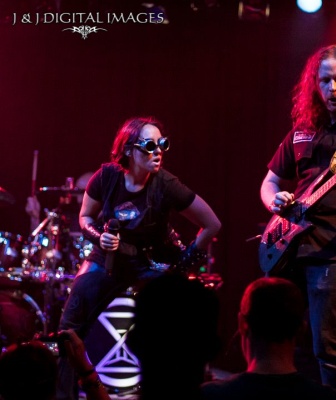 All in all, the event provided an interesting evening and a fine introduction for me to some American musical talent. Pittsburgh is a fun town, there was as much action along the street outside as there was inside. It's always difficult to put together something like this, no matter where you do it, and the producers are to be commended on their effort. I hope we can do it again, and next time, believe me, I'm bringing better maps.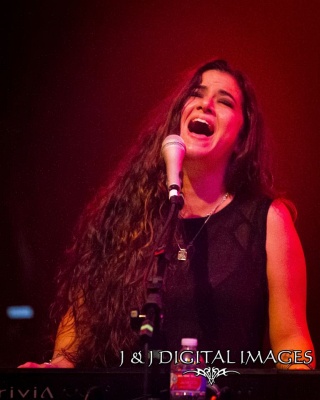 Picture credits:
J & J Digital Images
Amy Sciullo
Kelly Dawn France