Non-Metal Bands for Femme-Metal Fans

As much as all of us here at Sonic Cathedral love ourselves some good female-fronted metal, turns out we also like to branch out and expand our musical horizons every now and then. Always curious as to what our colleagues are listening to, a few of our writers decided it'd be fun to share with you, our loyal and open-minded readers, their favorite non-metal bands that they think you might enjoy listening to. Turns out, despite our common love for female-fronted metal, our tastes outside this particular scene are pretty varied, and there's a good chance that there's something here for everyone. One band even gets a double shout-out, making two writers' lists! Without further ado, six of our writers present to you their top non-metal bands for femme-metal fans: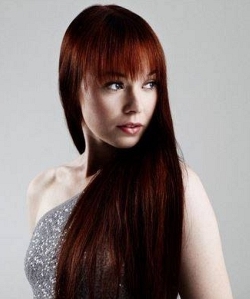 John Thornburgh -
Lana Del Rey - As I've written before, Lana Del Rey is my favorite non-metal musician, and I think her iconoclastic lyrics and voice are likely to appeal to other fans of female-fronted metal. My favorite LDR songs are "Ride" and "Gods and Monsters." The latter is part of her new short film "Tropico," which is the last video for her Born to Die album. She has announced a new album for 2014, Ultraviolence. Recommended for fans of Delain.
Lana Del Rey – "Tropico"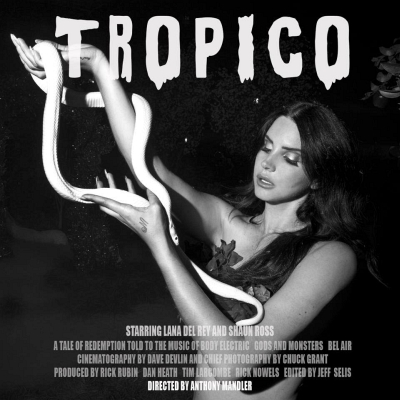 Mylène Farmer - I'm the only metalhead in my house. My wife likes upbeat music, my daughter likes Taylor Swift, and the dog runs for cover when I turn on the stereo. But we all enjoy Mylène Farmer. I actually think her Anamorphosée album is pretty close to femme metal. The ethereal vocals on top of distorted guitars remind me of The Silent Force. Recommended for fans of Within Temptation.
Mylène Farmer – "Vertige"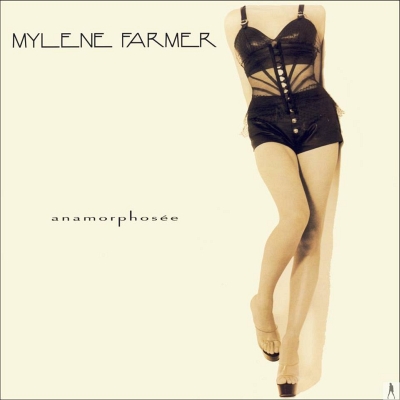 Loreena McKennitt - Loreena has a beautiful, emotional voice, and her Celtic folk themes aren't far from some metal. Her live DVD filmed at the Alhambra castle in Spain is spectacular. Recommended for fans of Leaves' Eyes.
Loreena McKennitt – "The Mystic's Dream"
Armin van Buuren - I discovered Armin when Sharon den Adel did vocals with him on "In and Out of Love" (http://www.youtube.com/watch?v=TxvpctgU_s8) (a video with 141 million views!). He's a Dutch trance DJ, and it turns out he often features beautiful female vocals. I also think trance has some of the same energy and appeal as metal. Recommended for fans of Amaranthe.
Armin van Buuren - "Unforgiveable"
Dark Sanctuary - Dark Sanctuary is a French band that characterizes their music as "dark atmospheric." Their album Les Mémoires Blessées ("Wounded Memories") is beautiful and haunting, with ethereal female vocals and gothic themes. The lyrics are in French, but the band has an English translation on their website. Recommended for fans of such Within Temptation songs as "Pale."
Dark Sanctuary – "La Clameur Du Silence" ("The Clamor of Silence")
Max
Twenty One Pilots - This Columbus-based "schizoid pop" duo released their genre-bending debut album Vessel at the beginning of last year, and I've been completely in love ever since. In fact, they've even eclipsed Nightwish as my favorite band! The reason: for the first time since discovering Nightwish, I feel like I've found a band who really "gets it", so to speak. The lyrics explore the deepest reaches of mental fragility and just the sound of singer Tyler's voice is comforting. I think that anyone who finds solace in the lyrics of bands like Nightwish or Delain will love Twenty One Pilots, and it doesn't hurt that the music's pretty good too, not to mention their unparalleled high-energy live performances! Recommended for fans of Nightwish, Delain, and Amaranthe.
Twenty One Pilots - "Holding on to You"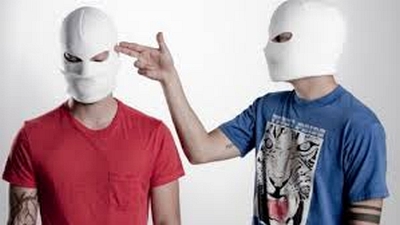 MS MR - One thing that attracted me to gothic metal in the first place was the melancholic atmospheres that bands like The Gathering, Lacuna Coil, and Tristania created on their albums, and indie pop duo MS MR captures a very similar kind of vibe but with more of a pop frame of mind. Songs like "Hurricane" and "Dark Doo Wop" from the band's debut Secondhand Rapture showcase an subtle darkness that I find very appealing, led up by the subdued but powerful vocals of singer Lizzy Plapinger. There's a melancholic sincerity here that is refreshing in a genre full of copycat acts. Recommended for fans of Lacuna Coil, Delain, and Xandria.
MS MR - "Hurricane"
The Neighbourhood - Another band that reminds me a lot of the kind of vibes present in a lot of old-school gothic metal, LA's The Neighbourhood released their gloomy yet pensive debut this past year as well, and it's quite a gem, full of brooding tracks perfect for a cloudy day. Songs like "How" and "Afraid" wouldn't seem out of place on some of The Gathering's later albums, and though singer Jesse is no Anneke van Giersbergen, his voice fits the music perfectly. Recommended for fans of The Gathering, Lacuna Coil, and post-World of Glass Tristania.
The Neighbourhood - "Afraid"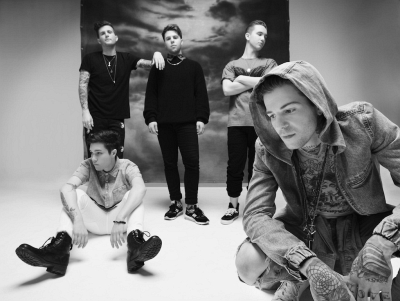 Wardruna - Sadly, most folk metal is very heavy on the metal and too light on the folk elements for my taste, so a band like Wardruna is a welcome addition to my music library. Using ancient nordic instruments (some even self-made!) and singing in Norwegian or old Norse, the band plays music the way the Vikings would have, and the results are astounding. Every time I play their album Yggdrasil, the second in a trilogy of albums based on ancient nordic runes, I am transported to the wild fjords of Norway. The effect is almost magical. Recommended for fans of Arkona, Leaves' Eyes, and Eluveitie.
Wardruna - "Helvegen (Live)"
Five Knives - Nashville's electro-punk outfit Five Knives is definitely a band to watch in 2014. Mixing heavy beats with a punk attitude and a dystopian concept, the band's debut EP The Rising is an impressive showcase of the band's sound, not to mention that there's even an awesome accompanying video for every song on the release. I'll admit, the lyrics can get a bit juvenile, but the energy and the music makes up for it tenfold. Recommended for fans of In This Moment, Amaranthe, Eyes Set to Kill, and Omega Lithium.
Five Knives - "The Future"
Angela
Johnny Hollow - These guys call their music "Gothic chamber music for the 21st century", which is a quite accurate description. Unlike many other bands of this very specific genre they use electronic music as the base for their sometimes rough, sometimes ambient, but always rather dark music. Two other very prominent components are the cello and lead singer Janine's voice. Recommended for fans of Rasputina.
Johnny Hollow - "Hollow World"
Ayria - Ayria is a one-woman-project by Jennifer Parkin of Toronto. Her purely electronicmusic has been described as cyber punk, industrial, EBM, or simply electronica.Her signature features are incredible danceable songs and angry or dark lyrics that are often in-your-face, but also often metaphorically intricate. This music isa lot about speaking up and expressing yourself. Recommended for fans of The Birthday Massacre's early work.
Ayria - "My Device"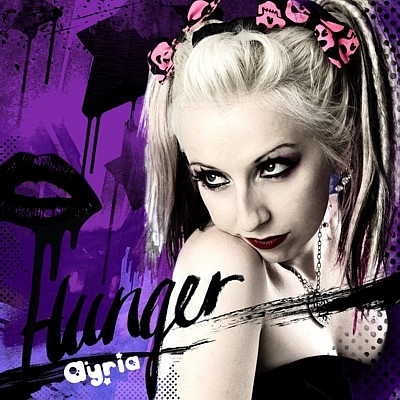 A Primitive Evolution - With their male-fronted grungy alternative rock A Primitive Evolution symbolize the urban, alternative music scene. With late night shows in grimy clubs and shot glasses that fly through the room. But with their (most recent) acoustic album they have also revealed a more mature and soulful side. Their lyrics cover anything from baser human nature to politics and society. Recommended for fans of Jack Off Jill.
A Primitive Evolution - "Show Me"
The Rabid Whole - The Rabid Whole make a heavy electronic rock that sometimes diverts to industrial metal. The band's futuristic theme runs through both of their albums released so far. Their predominantly male-fronted vocals are complemented by female backing vocals and sometimes lead vocals. Their complete audiovisual concept makes them a band that is best experienced live. Recommended for fans of The Birthday Massacre and Desdemona.
The Rabid Whole - "Stargazer"
Coppelius - Here comes another gothic chamber music band. Using only double bass, cello, clarinets, and drums (with some additional instruments sometimes), Coppelius create a heavy rock à la Apocalyptica. Add their crazy Victorian outfits, themes, lyrics (mostly German, sometimes English), and performance and you will only believe these guys exist after seeing it for yourself. Recommended for fans of Emilie Autumn.
Coppelius - "I Get Used To It"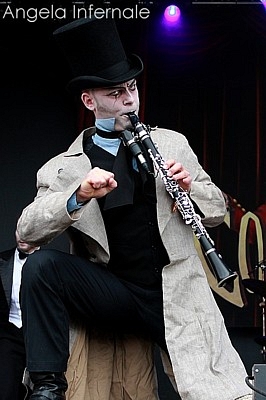 Doctor T
Enigma - A German / Romanian music project started in the 1990s that has turned out a lot of interesting music. Difficult music to classify but well received by those who have had a chance to get to know them. Their music has been used in motion picture sound tracks and releases sell in the millions, mainly in Europe. There's been a lot of players, but they have a lot of fans, and well deserved. Recommended for fans of Therion and Within Temptation.
Enigma - The Very Best of Enigma
Enya - Enya is a Celtic act with a long history of beautiful music. She's won nearly every major music award at one time or another and continues to release stellar material. A Day Without Rain may be her biggest seller, certainly one of my favorites of all time. Her music is characterised by voice-layering, folk melodies, synthesised backdrops and ethereal reverberations. She has performed in 10 languages. Recommended for fans of Within Temptation and Leah.
Enya - "A Day Without Rain"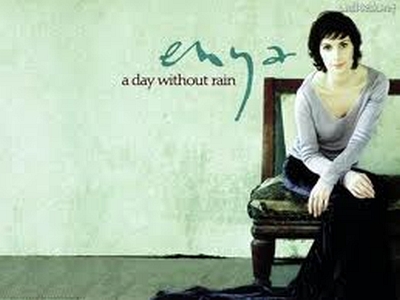 Nina Simone - American singer, songwriter, pianist, arranger, and civil rights activist widely associated with jazz music. An incredible voice but with the instrumental talent to serve as her own accompaniment. Her music wasn't always political but her thinking was. She influenced the jazz sound in many ways, but, for me it was the voice. One never to be duplicated. Recommended for fans of Diablo Swing Orchestra.
Nina Simone - "I Put a Spell on You"
Linda Ronstadt - I've been listening to Ronstadt since the Stone Ponys, through her rock years and into the country and beyond. Sadly, her voice has been curtailed by disease but she leaves a wealth of music to remember her buy, no matter what the genre. Recommended for fans of Revamp, and just generally strong female vocalists. The Stone Poneys feat.
Linda Ronstadt - "Different Drum"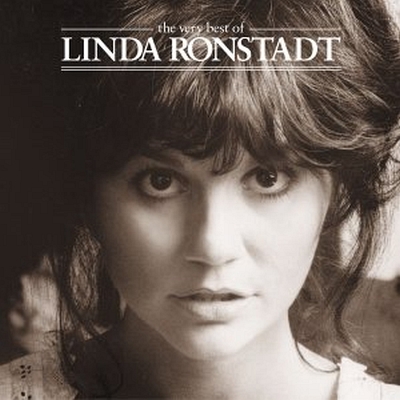 Genya Ravan - Genya, ne. Genyusha Zelkovicz, came out of the Nazi Holocaust following WWII and relocated in New York with what was left of her family of Polish Jews. Raised in one of the harder parts of the city, she began her singing career at 17. That career continues today for one of the originators of the Femme music scene in Rock and Metal. A full interview with Genya will occur on these pages later this year. Recommended for fans of Diablo Swing Orchestra, Rasputina, and Stolen Babies.
Ten Wheel Drive with Genya Rava - "Eye of the Needle"
Christopher
Introitus - Mats Bender, who trained on keyboards, began dreaming about forming a family band in the 1970s. In the mid-2000s he finally did, with his wife, Anne, doing the vocals and their grown-up children playing various instruments. Other artists were brought in for the band's two studio albums. Recommended for fans of symphonic and melodic metal.
Introitus - "Ghost"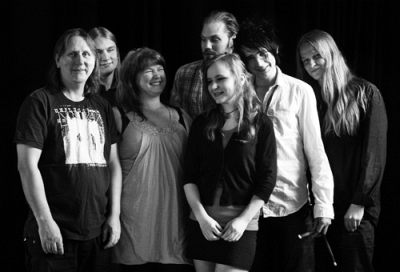 La Tulipe Noire - The band became known as a part of the "new generation of Greek progressive rock" in the 1990s. Their first few albums were somewhat bound by the style of classic prog. With Nostimon Hemar in 2007 they broke through into top-quality neo-prog… then didn't release anything until the outstanding "Matricide" in 2013. It jumped straight into my favourites list. Recommended for fans of symphonic, melodic and prog metal.
La Tulipe Noire - "Funeral Pyre"
Corde Oblique - Riccardo Prencipe started Corde Oblique as a project rather than a band. There have been five Corde Oblique albums since 2005, all of them featuring guest artists. Prencipe commissions many female vocalists, notably those who are already top names in prog or opera. All of the albums offer a blend of ambient, classical, rock, folk and operatic sounds rooted in Mediterranean folk. Recommended for fans of symphonic and operatic metal.
Corde Oblique - "Cantastorie"
Magenta - Thanks in no small part to the exceptional vocals of Christina Booth, Magenta has been releasing consistently excellent albums since 2001. There are now seven albums. The band's style integrates elements of classic prog and prog folk with the modern, adventurous flavour of neo-prog. Critics have likened Christina's vocal style to the smoky but crystal-clear delivery of Stevie Nicks. Recommended to fans of symphonic , melodic and avant-garde prog metal.
Magenta - "Blind Faith"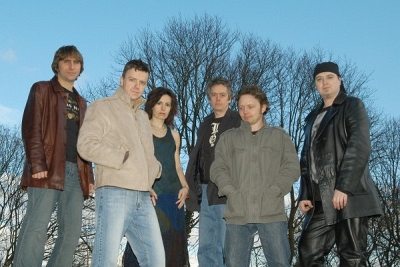 Renaissance - With 16 studio, live and compilation albums spanning from 1969 to 2013, Renaissance are recognized for delivering some of the most beautiful, classically influenced of all progressive rock. They were at their best in the 1970s and 1980s with Annie Haslam and her flawless, five-octave range fronting the band. Annie Haslam herself released 16 solo albums between 1977 and 2007. If Renaissance grabs you, there is a huge discography waiting to delight you. Recommended to fans of symphonic and neo-classical metal.
Renaissance - "Mother Russia"
C.
Dalbello - Singing professionally since the age of 13, Canadian Lisa Dal Bello won her first Juno Award (the Canadian equivalent of the Grammy) at 18 years old. Musically, her first couple of albums was more befitting of the disco/pop-rock sound that was popular in the late '70s/early '80s; but vocally, was still very indicative of the power and range she possessed. Once she started recording under the name Dalbello, she began taking control of her musical direction. Beginning with the 1984 album Whomanfoursays, Dalbello's sound became more avant-garde with darker lyrical themes; experimenting with sounds from synth-pop to gothic rock. The opening track of She, the 1987 follow-up album, was featured in the movie 9 ½ Weeks. Although she has not made an album since 1996's Whore, Dalbello continues to remain an influential figure on the scene in the same left-of-center style as her music. Her songs have been covered by artists all across the musical spectrum (even by the legendary Heart!), has written songs for musicians such as Julian Lennon and Patti LaBelle, has collaborated with everyone from Alannah Myles to Alex Lifeson, and is a welcome voice in homes all throughout Canada through her vast body of voiceover work (everything from commercials to animated cartoon characters). There is no limit to what this woman can do with her voice, whatever it is she sets her mind to use it for. For fans of: Kate Bush, Heart, Rush, Queensrÿche, Tori Amos, Lacuna Coil; '80s rock or gothic music.
Dalbello - "Gonna Get Close to You"
Pamela Moore - My readers probably get sick and tired of hearing me rave about Pamela Moore, but dammit, she is an amazing talent and any chance I have to possibly introduce a new person to her music, I'm going to take it! Yes, we all know she finally ventured into the foray of metal this last year with her latest release, Resurrect Me; which means that Pamela was not always a metal goddess (well, at least not "officially"!). She has been in the music business for over 30 years and comes from a musical family (her sister Aury has a band of her own, and both are cousins to Terri Nunn, the frontwoman of '80s new wave band Berlin). Pamela has also been known to sing commercial jingles, and it was for a commercial advertising a local store in her native Seattle where she was first heard by the guys in Queensrÿche and how she was chosen for the role of Sister Mary. In the years since, Pamela has ventured into rock-oriented genres like alternative to soft-rock, so she's always been a "rocker chick" at heart. Yet her earliest albums were advertised as "blue-eyed soul", which proves that Pamela can sing any genre of music and make it her own. When Pamela isn't recording albums, she's still making music by sharing her gift with others as a vocal coach; nurturing the talents of future Seattle musical superstars! For fans of: Queensrÿche, Heart; R&B, blues, alternative, adult contemporary.
Pamela Moore - "Cross my Heart"
Samantha Newark - I'm beginning to notice that my entries so far have a pattern, in that all of them have done voiceover work. Samantha Newark is predominantly known for her work as a voice actress than by her music (especially for her contribution to iconic '80s cartoon Jem), but that's not to say her music isn't worth knowing about! While some Sonic Cathedral readers have recently gotten to know about Samantha through her latest band Lydia's Libido, Sam has since left the group and is back to her solo career; she plans to have new music out sometime this year. Samantha's music is very poppy, very catchy and danceable. It's feel-good synth-pop at its finest, and her voice is fun to listen to. Sam writes all of her songs herself, and her music has been featured on TV shows like Smallville and America's Next Top Model. If all that's not enough; when Sam isn't lending her voice to Hollywood, she can be found performing for Bricks in the Wall, the longest-running Pink Floyd tribute band in the United States! For fans of: '80s music, synth-pop, dance music.
Samantha Newark - "Hands on Me"
Johanna Kurkela - Probably best known at the moment for musical and personal ties to Tuomas Holopainen, Johanna Kurkela has some musical chops of her own that are just as impressive and deserve to be recognized on their own merit. Studying violin and classical piano, Johanna has been singing professionally since the age of 19. While her music can be called "pop" or "acoustic", it has that mellow, ethereal vibe that all Finnish music seems to share. Though she sings predominantly in her native language, her fragile, dulcet tones can work its magic just as effectively in English. Her delicate vocals are the kind you can get lost in completely, and just listen to for hours. Whether she's singing alone or sharing vocal duties with fellow Finns like Marco Hietala, Johanna's gorgeous voice is going to shine like a star on a cold winter night. For fans of: Tori Amos, Kate Bush, Nightwish, Within Temptation.
Johanna Kurkela - "Nothing Else Matters"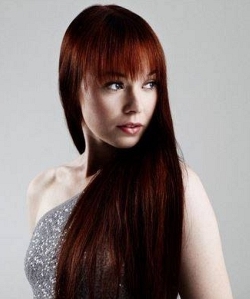 Renaissance - Before there was Within Temptation; before there was The Gathering…there was Renaissance. Though these English prog-rock giants have been around since the late '60s, they are still one of the best-kept secrets in their genre. Annie Halsam's angelic vocals have made her a queen in the world of prog, which is no easy feat, considering that progressive rock is oftentimes seen as a men's-only club! Though perhaps bands like Nightwish and WT were not directly influenced by Renaissance, it is clear that Renaissance is a predecessor to that entire folksy, medieval sound that the major bands on the scene today have mastered so well. Listen to songs like "Ocean Gypsy" (which some of you fans may already know by way of the cover by Blackmore's Night!), "Carpet of the Sun", or "Touching Once (Is so Hard to Keep)", and you could just as easily imagine Sharon den Adel singing these songs. After nearly 5 decades, Renaissance is still going strong; their most recent album (Grandine il Vento) released just last spring. For fans of: Within Temptation, Nightwish, Blackmore's Night, Genesis, Yes; '70s rock, progressive rock.
Renaissance - "Ocean Gypsy"
We hope you found something new to listen to! Let us know on Facebook what you think of the article or if you have any other ideas for an article you'd like to see on Sonic Cathedral!