Anneke van Giersbergen
Live in Chicago at Reggies Rock Club
March 23, 2013


It's relatively easy to see the gap between American music and the rest of the world, just go catch a top name European act and the gap between the two becomes obvious in a big hurry. I was looking to research that gap in Chicago this weekend, wondering if AvG would reinforce that idea and wondering if she would impress me to the level that other European acts had in previous live performances. She did, and I was.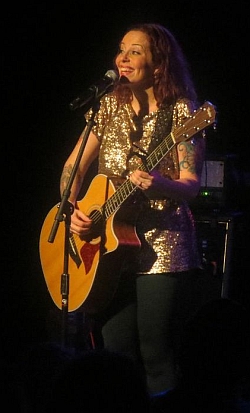 Read more: Anneke van Giersbergen - Live in Chicago