Tarja - CD Review
Ave Maria en Plein Air

CD Info
Genre: Classical
Label: Ear Music
Tracks: 12
Total time: 46:45
Language: Latin (Spanish/Italian)
Rating: 9 of 10
For most of us who are fans of Tarja's music or have been Nightwish fans for a long time, no doubt many of you can recall Tarja's promise to one day make a solo album in the classical style for as long as you can remember. Over the years, the most we have ever gotten have been the various Christmas-themed projects she has been involved in (whether as Harus or as a solo artist), and live shows such as Beauty and the Beat or Scandinavian Nights. But as far as a real, honest-to-goodness "classical" album, it seemed that Tarja would never get around to making one.
Finally, the day has come and fans can rejoice, for Tarja has made that album. One of the most identifiable classical pieces ever composed, Tarja takes 11 popular versions of "Ave Maria", makes them her own, and then adds her own adaptation to it on the final track; an interpretation of which she composed herself.
At first, I was a little disappointed that the long-awaited classical album was to be 12 versions of the same song, but I was soon to learn that "Ave Maria" has over 4,000 different renditions! Looking at it that way, I was intrigued as to how diverse this song must be to have so many different versions, and how an artist like Tarja would pull it off; or whether she would be able to capture the listener's attention enough to get them interested without noticing that they were listening to different versions of the same song. I had waited nearly 15 years as a fan for something like this, and I was ready to finally hear in a proper studio setting just what Tarja could do with that amazingly gifted voice of hers.
From the beginning, her version of Paolo Tosti's "Ave Maria" is so beautiful it hurts your heart. Then the rendition of Axel von Kothen's variation is a little closer to the more traditional sound, with organs gently playing in the background as Tarja's voice comes in strong and clear. David Popper's version is a little more subtle and atmospheric, while Camille Saint-Saëns' version is stunning in its simplicity.
Tarja's take on Astor Piazzolla invokes all the feelings of awe and humility that one feels in church or a spiritual setting; this is a track where she really lets loose the full power of her voice and how she can turn it all the way up and then go back to her soft, gentle tones and lose nothing in conveyance of emotion and passion. The Bach/Gounod interpretation is classically-trained Tarja at her finest: accompanied by a harp, this uncomplicated instrumentation shines a spotlight on Tarja's voice, and she absolutely sparkles.
Pietro Mascagni's version of "Ave Maria" shows Tarja at her most emotionally moving; the music is sad and somber, as her voice soothes and washes over the listener with a flow of calm. If this version does not bring a tear to your eye, then you are far tougher than I am!
Her version of Ferenc Farkas is short and sweet, while Tarja's vocalizations are the focus on the Vladimir Volivov interpretation. Tarja does what she does best on her delivery in the Michael Hoppé rendering: captivating her audience. The mournful strings of a cello setting the mood and tone well before Tarja's voice comes in and completely brings down the house. Her take on Charles-Marie Widor is much more festive than the others; this one sounds a lot more like it would be on a Christmas album or something that would be played during the holidays.
The final track is Tarja's original rendering of "Ave Maria". She begins by speaking in Latin; it appears to be a prayer or incantation of some kind. The organ in the background punctuates her soaring high vocals. Fittingly, this is thoroughly Tarja: her vocal delivery and articulation is very much the same as on any of her solo albums, yet she is undoubtedly singing in the pure classical style. The organs give it that touch of gothic flavor that has been a part of her musical style for so long. We are hearing the heart of Tarja as a classical artist for the first time, and it is honest, open, and free. The two sides of Tarja—the classically-trained soprano, and the trailblazing operatic metal frontwoman—have met in the middle at last, and it is hauntingly alluring, dazzlingly mesmerizing, and exquisitely Tarja.
Overall opinion: Each version runs the gamut from uplifting and joyous to subdued and solemn; all of them uniquely their own work unto themselves. It really is surprising to hear how many different ways this song has been interpreted, and that no two sound exactly alike. The songs are gorgeous, breathtaking, and a testament to the power of Tarja's voice. Harsher critics of Tarja have often referred to her as "an overrated choir girl" or have dismissed her actual operatic ability because she has always sung in a rock or metal format, and very few have actually heard her in a classical setting. If this isn't enough to silence the doubters, then they are probably not fans of opera or classical music to begin with, or they will never be fans of Tarja anyway. The fact that Tarja recorded this live in a church with nothing more than a cello, harp, and organ—without further touch-ups in the studio—shows just how mighty she is as a vocalist, that she can sing these songs with no more than an instrument or two in the background, and go through an array of emotions. From worship and wonder to moody and morose to enlightened and enchanted, each song is a small journey where Tarja's voice leads the way and takes you where she wants you to go. While this may have not necessarily have been the classical music album everyone had expected her to make, this is exactly the classical music album we should have expected from her. Only Tarja could have taken such a time-honored song, given us 11 different versions of it and her own unique twist besides, and make the listener feel as if they had gotten the full experience of a classical performance, complete with works from all across the board. If you are not familiar with classical music or this is a relatively new area for you, this is a great starting point. Whether you are new to Tarja as a solo artist or a longtime Nightwish fan who has followed her career for years, this is something worth adding to your collection, if only for the experience of hearing Tarja in a way we seldom have before. This is the album I have always wanted from her; but most especially have been expecting over the last 10 years since her dismissal from Nightwish. While it was a long time coming, it was well worth the wait, and hopefully a sign of many more to come!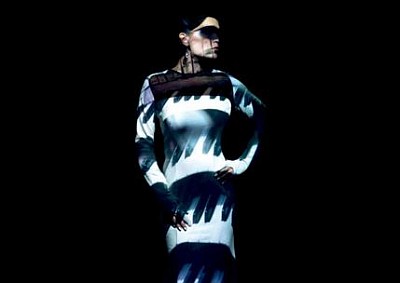 For more information, visit Tarja's website