The Round Table: Our Writers on Some of Female-Fronted Metal's Most Famous Bands
Have you ever read pieces here at the Zine and wondered what the writers really think about some of the biggest bands in female-fronted metal? Or, have you ever wanted to know how different our opinions on the same bands might be? Well, the staff here at Sonic Cathedral did. Even after several months (or a couple years) of communicating about the music we love most, we wanted to find out just how varied our opinions are.
And so we welcome to the WebZine's first ever "Round Table" discussion. In this inaugural piece of this series, all four current writers – Doctor T, Sara Letourneau, Max Levites, and Frozen Angel – critique 11 of the most famous female-fronted metal bands. We then individually rated each band on a scale of 1 to 5: 1 meaning we don't like the band at all, and 5 meaning we absolutely love the band. Finally, we calculated each band's average rating and arranged the bands in order from the highest to the lowest. Some of the selections and opinions may be predictable, but trust us – we have some surprises up our sleeves.
So, which band(s) do you think made the top of our collective list? Well, without further ado…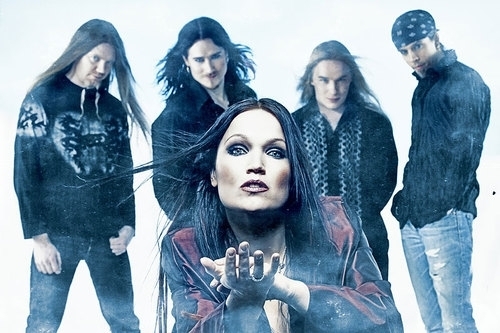 Nightwish – 4.5
Doctor T: It's difficult to overstate the impact of Nightwish on the music scene, especially the female-fronted music scene. They may not have been first, but they definitely had as great an impact as anyone. They are generally regarded as the originator of the operatic, if not the symphonic operatic, gothic musical genre. The songs of Thomas Holopainen and the voice of Tarja Turunen have found favor in every corner of the earth. The music, although it has found a different direction with the new vocalist Anette Olzon, still commands attention and respect. Few bands in the history of music have had this profound an impact. 5
Sara: This might be hard for some readers to believe, but I couldn't get into Nightwish's music right away. Most likely because I wasn't used to listening to operatic vocals like Tarja's (and her weird mispronunciations of English words) for song after song. So I shrugged Nightwish off for a while, and then decided to check them out again when "Dark Passion Play" was released. I'm glad I did that – because "Dark Passion Play" really surprised me. The orchestrations are awesome and colossal, and Anette shows her emotion and versatility as a singer. Since then, I've given the older Nightwish material a second chance and found quite a few songs from the albums "Once," "Wishmaster," and "Oceanborn" that I like. So, I'm slowly starting to appreciate this band more and more. Anyone want to recommend which album I should get next? 3
Max: Words cannot express my love for this band. There's not a thing about them I don't like. The huge orchestral parts, the heavy metal parts, the vocals, the lyrics, everything. My love for them is also personal, in a way. They were my first female-fronted metal band and started the whole chain reaction that made me who I am today. Hell, I even wrote my college application essay on Nightwish. In fact, when I went to get interviewed for a scholarship opportunity, after a quick hello, one of the interviewers sat down, looked at me, and said, "So, Nightwish. What's that all about?" (best interview ever!). As for the vocalists, I love both Anette and Tarja equally, and I don't see why people are so passionate in their hatred toward Anette. They're both great vocalists and bring something different to the table. Of course, there's no matching Tarja's vocal prowess, but Anette's style is different enough that skill level doesn't really matter when comparing the two. Maybe it's just because I discovered Nightwish after "Dark Passion Play" came out, but I happen to love Anette as much as Tarja. 5
Frozen Angel: What can I say about this miracle? I think that when Tuomas formed the band, he had no idea about what would follow. The heavy parts fit amazingly well with the classical parts. I was really sad and angry in some way about the whole "open letter" thing. Tuomas was always the one who created that band and wrote every single song, but Tarja was the one who gave to those songs soul. In my opinion, Tarja was the star of the band. Marco, Emppu, Jukka, and Tuomas are amazing musicians, but Tarja was the soul of the band. I think the whole issue was a huge mistake from both sides. Anette is a quite good vocalist and a very pleasant person. I don't really understand why some fans blame her for the issue. I was one of Anette haters a long time ago, and I have to say that I was really wrong. OK – Anette does not sing really well the "old" songs, but on the songs from "Dark Passion Play" she is very good. Anette tried really hard to fit in the band, and I think that she did it. 5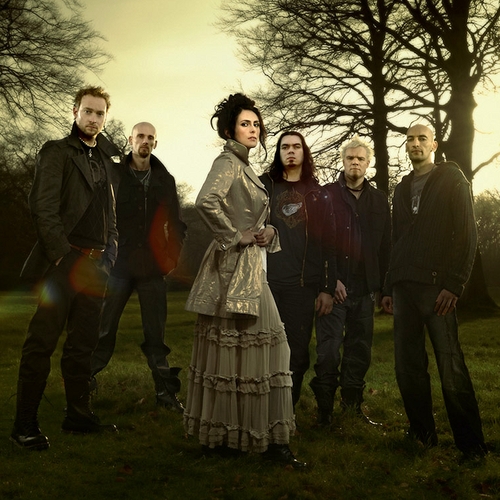 Within Temptation – 4.5
Doctor T: Within Temptation and fellow Dutch bands were among the earliest female fronted bands to move to the direction we currently refer to as "symphonic gothic." The vocals of lead vocalist Sharon den Adel may not be operatic, but they're not far from it, and she continues the strong tradition of Dutch sopranos who have defined this type of music. A number of their releases have been found at the top of the charts, and their DVD "Black Symphony" remains one of the defining works in the industry. One of the most beautiful women in metal, den Adel has appeared in numerous videos where her stage presence and dramatic presentation has combined with her beautiful vocals to produce classics that will be enjoyed for many years. 4
Sara: Within Temptation was the second female-fronted metal band I discovered. I remember hearing "Stand My Ground" for the first time, and I was mesmerized by Sharon's angelic voice and the band's mix of metal riffs, bombastic orchestras and choirs, and semi-pop song structures. Today, Within Temptation is a sentimental favorite of mine. Their music has been a soundtrack for some of the happiest and saddest moments in my life. My grandmother passed away the day after I got "The Silent Force," and now I think of her whenever I hear the song "Memories." And, I got to see and meet Within Temptation when they began their first headlining tour in the U.S. – on my birthday! Don't ask me to pick a favorite album, though. That's too difficult! I adore both "The Heart of Everything" and "The Silent Force," and "Black Symphony" is an incredible concert DVD. The only two Within Temptation releases I'm not keen on are "Enter" and the "The Dance" (although "Restless" is a gorgeous ballad and one of the band's best songs, in my opinion). Those are just minor blemishes, though. I could say much more about this band – but I'll stop here for now! 5
Max: I'll be honest and say I don't like Within Temptation's early stuff. The early gothic metal songs aren't all that great when compared to contemporaries like Tristania, and I just didn't like "Mother Earth" very much. However, "The Silent Force" and "The Heart of Everything" are great albums. I love the bombastic sound they have on those records, and Sharon does have a very wonderful, angelic voice, but she shows her versatility on "The Heart of Everything" as well. Some may say they're becoming "too commercial," but I think they're still far from that, and the sound is simply more accessible than similar bands. It's not all that complex or anything, but it's a great band to listen to in general. I can't wait to hear the new album! 4
Frozen Angel: Within Temptation was one of the first female-fronted bands I checked (the other one was Lacuna Coil). The first Within Temptation song I ever listened to was "Ice Queen" – and I was hooked. "Mother Earth" was a combination of heavy, folk, and gothic elements. That album is my favorite from that band. The band's next album was entitled "The Silent Force." The whole album is a masterpiece, and Sharon's vocals are really improved from the "Mother Earth" era. I always say that this band is really worth to see them live. They play live even better than they play in their studio albums. Their last album, "The Heart of Everything," was a little commercial, in my opinion, but still a really good work. I am looking forward to their new stuff. Also, another reason for my love and devotion to them is the fact that they are releasing DVDs and singles and collector's edition albums. Those kinds of things are precious like treasures for the fans and especially for me. 5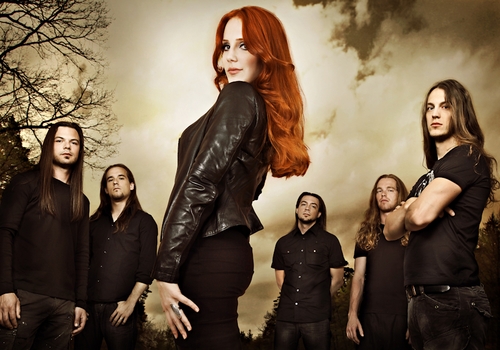 Epica – 4.25
Doctor T: Epica originated with the departure of guitarist Mark Jansen from After Forever. At that time, the band wanted to utilize Norwegian vocalist Helena Michaelsen as frontwoman. When that didn't happen, Jansen turned to his then-girlfriend, mezzo-soprano Simon Simons, and the Epica sound was born. Epica is another Dutch band utilizing the "Beauty and the Beast" approach, with Jansen providing the death vocals. The band is known for its use of string arrangements and the use of choirs to augment the vocals. Lyrics are also among the most interesting in the genre, as Jansen provides a wealth of interesting ideas that float over the music. The band is well known outside of Europe, having toured South American and the US extensively, especially recently. Currently, one of the biggest in the business. 4
Sara: Epica has gotten better and better with every album. I don't care for "The Phantom Agony," but I like their next two albums "Consign to Oblivion" and "The Divine Conspiracy." Then there's the band's latest release, "Design Your Universe". Wow!! This album epitomizes Epica's sound. It's fierce and potent, yet triumphant and majestic. Not to mention it features Epica's best guitarwork (most likely due to Isaac Delahaye joining the band), the best string arrangements on any Epica album, the best songs Epica has ever written (especially the title track "Design Your Universe" – I strongly relate to its lyrical message), and Simone's best vocals. She has truly matured as an artist since starting with the band when she was just 16 years old. Epica is a great live band, too. They deliver such great energy and enthusiasm in their shows, and it's difficult for fans to not feel that vibe and give it back to the band. That's what makes a show unforgettable – and that's why I can't wait to see Epica when they tour the US again later this year. 4
Max: Another band I simply adore. Mark's a genius, and I put him up with Tuomas Holopainen from Nightwish as one of my favorite songwriters. I think Epica takes the "Beauty and the Beast" aesthetic to the next level, especially with their new album, "Design Your Universe." There's such contrast between the really melodic and bombastic parts of the music and Simone's sweet voice with the heavy metal side. They're definitely one of the heaviest of the big bands in the scene, and I like that, too. I also love the complexity of some of the songs, which can be completely unpredictable. You never know where it's going to take you on first listen. 5
Frozen Angel: When I was younger, I was a huge supporter of Epica. Now, I am not. I really like some of their songs, but just that. My favourite Epica album is "The Divine Conspiracy." Simone's voice is getting even better (technically) through the years. In my opinion, Mark Jansen is an amazing songwriter, and I really admire him for his talent. His songs always consist of clever elements and new ideas. Also, Epica's live shows are amazing. I think that Mark is the one who gave hope in the 00's metal scene. Mark Jansen is the future. 4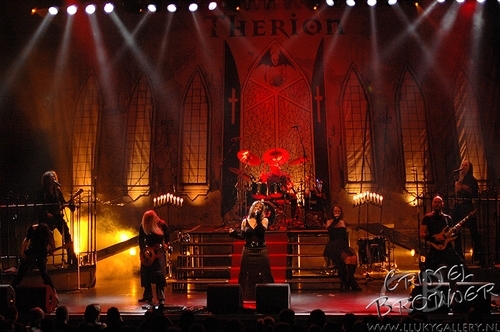 Therion – 4
Doctor T: The music of Therion is intertwined with the pagan religions, specifically Dragon Rouge, a northern European mystical sect headed by Therion lyricist Thomas Karlsson. It is one of the most intellectual sounds in what is often referred to as gothic music. Gothic is from the Greek word "goetic," meaning magic. The Therion music often utilizes full symphonic orchestras, both in recording and live. They also make use of strong female vocals, usually operatic, as well as male vocals. The band has been around a long time, with many releases covering a range of topics. If you want variety, fabulous music, and extremely interesting ideas, it's hard to get past this sound. New CD release, with new musicians, expected shortly. 5
Sara: Well, I'm not really all that familiar with Therion and its music… But after listening to some songs, I have to admit it's very good. All of the vocalists fit the ominous, epic nature of the music, and the female singers (particularly Lori Lewis on the live recordings) have some of the best operatic skills I've ever heard. The music is also complex and of a technically high caliber. No note or instrument sounds strange or out of place. A couple tracks are bit too gothic or dark for my taste, but like I said, I'm a relative newbie to this band. It may take some getting used to for me. 3
Max: I don't know too much about Therion, and although I've heard a few songs here and there, I never got too into them. I do appreciate the classical elements in their music and the operatic vocals they use at times, but again, I don't know enough to form a proper opinion on the band. I do know that they were around longer than most of the bands in the female-fronted scene, and I appreciate the part they played in inspiring bands like Nightwish. 3
Frozen Angel: Therion were around longer than most of the bands in the female-fronted scene. Though I have never really checked them, I have listened to a few tracks from them on YouTube. From those few tracks that I have listened to, I think that Therion have the most classical parts in their music than any other band of the scene has. Also, their soprano vocalists are over the top. I am really looking forward to them. 5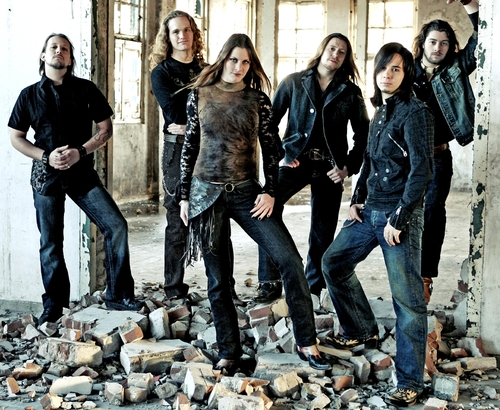 After Forever – 3.75
Doctor T: One of the first Dutch symphonic bands, originally a death metal band until they brought vocalist Floor Jensen on board. Floor was an immediate sensation and worked on numerous other projects but brought After Forever to international fame. The band has since disbanded but leaves behind a wealth of solid music. The 2001 release "Decipher" is credited as being the first gothic sound to feature classical instruments and a live choir in a metal release. Themes are varied, including topics like childhood trauma and abuse to the more gothic in nature. Floor has since reemerged with a new band, ReVamp, whose sound is anticipated to carry on the fine vocals of one of female metal's finest performers. 3
Sara: I had a love-hate relationship with After Forever's music for a while. I adored the more bombastic and melodic tracks, but couldn't stand the more chaotic or grunt-laden songs. Once After Forever's self-titled final album was out, though, I was sold. This band really had a knack for mixing progressive and death metal elements with majestic strings and choirs and creating something rich, frenzied, and unpredictably fun. Of course, you can't talk about After Forever without praising Floor Jansen. Her voice has the most power, range, and versatility of the classically influenced singers in female-fronted metal. I think a lot of people will agree with me that no one comes close to topping Floor's abilities as a singer. 4
Max: I never really got into After Forever. I like some of the Mark Jansen-era songs, and I greatly admire Floor as a vocalist. I think she's amazing. But, After Forever's music never really affected me much. I like a few songs, but I was never that big a fan. Otherwise, again, I think Floor is amazing, and I appreciate what the band has contributed to the symphonic metal genre and the female fronted metal scene. 3
Frozen Angel: I really love After Forever, it's obvious. Floor is the best female vocalist ever in my opinion! Every After Forever album is different from the other. Sander is a very good guitarist. His "heavy" vocals are very memorable. I love both eras of the band: the first era with Mark Jansen (who left the band and formed Epica), when After Forever were more symphonic with more classical elements in their music; and the second era without Mark, when After Forever had more progressive/heavy elements in their albums. I was very sad when After Forever split up. 5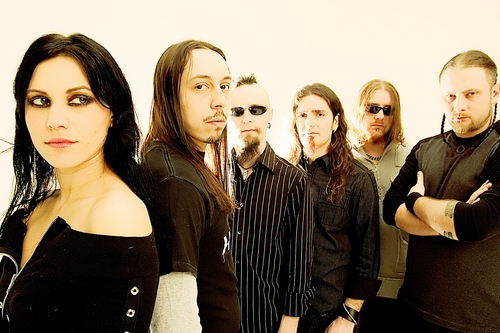 Lacuna Coil – 3.5
Doctor T: One of the most popular female-fronted bands in history, and one of the few European bands to make an impact in the US. Female lead Cristina Scabbia has been noted as the most beautiful woman in metal by an Italian music magazine. The sound is defined as a synthesis of European gothic and progressive alternative metal. The band features dual male/ female vocals, which have characterized much of the Gothic-oriented music for the past several decades. However, the music has an Italian feel that has served to define numerous Italian bands that have followed. For Americans, one of the few recognizable sounds from the genre. 2
Sara: I adored Lacuna Coil in 2006. I bought "Comalies" in January of that year, and it swept me off my feet. Never before had I heard music so heavy and dark yet hypnotic and beautiful. It's also a true album, with lots of variety and no filler whatsoever. "Karmacode" and "Unleashed Memories" are also good albums, though I particularly like "Unleashed Memories" because of its spellbinding melodies and contrasts. Today… Well, let's say I'm a bit nostalgic. Lacuna Coil's latest album "Shallow Life" was a huge disappointment for me. Its electro-hard rock vibe is too much of a departure from the band's older material, even from the rattling gothic nu-metal on "Karmacode." I never connected with any of the new songs, too. They sound ordinary and lack any real charm. I'm not even interested in seeing Lacuna Coil live now. Call me "stuck in the past" if you want, but I honestly believe Lacuna Coil has passed its creative peak. 3
Max: Up there with Nightwish as one of my absolute favorite bands. I don't know if it's just me, but listening to their music puts me in what feels kind of like a trance. It automatically puts you in a certain mood and fills you up. They also have a pretty unique sound. I don't think there's any other band that's anything like them (despite every metal male/female duet being compared to them). I'm not a huge fan of their new album "Shallow Life" (although it's not bad), but "Karmacode" and "Comalies" are definitely in my top five favorite albums. I think they're brilliant. 5
Frozen Angel: Lacuna Coil and Within Temptation are the two first female-fronted bands I ever listened to. I still remember myself looking for Lacuna Coil's albums in the stores! I first got their album "In a Reverie." It was 2005, and "Comalies" had already done a huge breakthrough. It was like a natural reaction to get "Comalies" and get addicted to them. Cristina's voice is unique. I admire her generally because she is always very energetic and kind. Andrea's voice makes that female-fronted band unique, in my opinion. "Karmacode" did not really please me as a fan. I think that one was their weakest album. Lacuna Coil live are a real bomb. So many energy exchanges with their crowds. I think that when those guys are onstage, they are really feeling alive. 4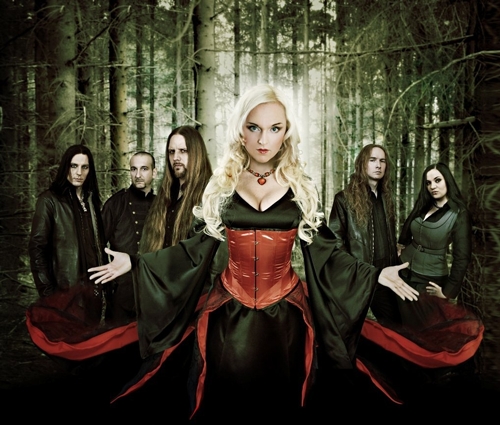 Leaves' Eyes – 3.5
Doctor T: A band constructed around the German band Atrocity and former Theatre of Tragedy frontwoman Liv Kristine, this group has become one of the bigger names in symphonic metal. Kristine made the relationship somewhat more formal by marrying Atrocity lead Alexander Krull. Krull divides his time between this band and his other activities, which focus on production and direction. The list of bands he has worked with includes many of the top names. Leaves' Eyes has released several works that have proved significant. Their use of the "Beauty and the Beast" style over a strong symphonic core serves to define their sound. Lyrics tend to be more historical in nature, and focus on natural themes. However, the vocals of Kristine are among the strongest in the genre. 5
Sara: I'm going to have rotten tomatoes thrown at me for this… But, I don't like Liv Kristine's vocals. Her voice is so high-pitched and sweet that I find it irritating to listen to her. Maybe it's because I've heard so many frontwomen with similar voices to hers that by the time I gave Leaves' Eyes a proper listen, I couldn't help but compare her to other singers I like more (such as Sharon of Within Temptation and Simone of Epica). The music isn't too bad, though. I prefer the current symphonic folk metal over the earlier goth-industrial metal. Once again, though, Leaves' Eyes doesn't offer a whole lot more compared to other similar-sounding bands I'm more familiar with. Perhaps my opinion of this band would have changed if I had gotten to see them live with Kamelot, but our area show was cancelled. 2
Max: I find it strange how many people into symphonic metal aren't huge fans of Leaves' Eyes. I personally think they're a fantastic band with a fantastic lead singer. They have an interesting combination of symphonic and folk elements in their music (and previously some gothic influence, too, although that's gone with the new album) that I really appreciate, and they're just a joy to listen to. The only thing I can do without is a lot of the growling. Now, I understand that of all people, Liv Kristine has the right to use the "Beauty and the Beast" style. But, I think that it just doesn't fit in a lot of the newer songs, and I'm not too big a fan of Alex's vocals. It doesn't bother me all that much, but I think that at times the growling parts are just thrown in to give him something to do. 4
Frozen Angel: I never really liked Liv's voice. I believe that her pop solo career fits better in her vocal style. Nevertheless, the Theatre of Tragedy albums "Velvet Darkness They Fear" and "Aegis" were innovative albums with new elements for the time that they were released, and Liv Kristine was part of those albums. Leaves' Eyes is a classic female-fronted band with "Beauty and the Beast" vocals. When I listened to "Lovelorn," I was a little disappointed because I wanted more from Liv's new project. Alex's vocals were the first thing I didn't really like. But, the supreme album came in 2009. It was entitled "Njord." "Njord" was one of the huge surprises of 2009 for me. I would never wait for such a good album from that band. 3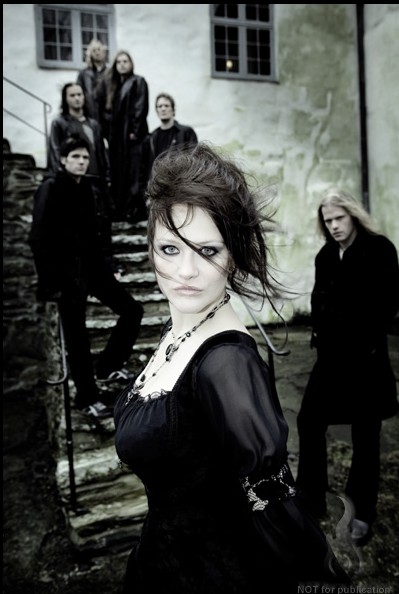 Tristania – 3.25
Doctor T: One of the original Norwegian gothic sounds, Tristania is largely responsible for the development of the "Beauty and the Beast" gothic genre. The earliest version, the one attributed to Morten Veland, produced several of the works that developed the music and provided direction for a myriad of bands to follow, many from the Scandinavian countries surrounding Norway. This version of the Morten Veland sound benefited from one of the most beautiful voices in female-fronted metal: the illustrious Vibeke Stene. She has since left the band but leaves a wealth of music that is hard to ignore in this category of music. And although the music has dropped off somewhat since Morten left to form Sirenia, it still rates at the top of the category. 4
Sara: Tristania's music is very "touch-and-go" for me. Most of their material is not my cup of tea; I'm not a fan of overly gloomy, malevolent gothic metal. So when I listened to some of the songs from "Illumination," I was shocked – because I actually liked what I heard. The more indie/alternative gothic metal still retains that eerie, Transylvanian essence of Tristania's sound without making me cringe like I did with the older style. Vibeke was the perfect female lead for Tristania. Her high, otherworldly trilling can either leave you breathless or make your hair stand on end – in a good way. I'm kind of skeptical about the "new" Tristania, though. With Vibeke gone, the band has opted for a more husky-voiced, rock 'n roll diva in Mariangela ("Mari") Demurtas. She sounds good on the new songs from "Rubicon," but I can't stand her interpretations of the older ones. The contrasts between her style and Vibeke's are just way too stark for me. So, I'm not sure how much longer I will be following this band. 2
Max: Although I hated "Ashes" and "Illumination," I think the first three Tristania albums are absolutely brilliant and some of the best gothic metal albums out there, especially "Beyond the Veil" and "World of Glass." Vibeke was a great vocalist with a beautiful voice, and I loved the work Morten did with them on the first two albums and the slight but not extreme move away from that with "World of Glass." But, as I said, the next two albums were not very good. I've heard samples from their new album, "Rubicon," though, and I do like what I've heard. Mari brings something new to the table (like Anette did with Nightwish) and lets them try new things with the music and vocals. I'm looking forward to hearing the full album so I can form a proper opinion on it and decide if I should continue following the band at all. 3
/Frozen Angel: One of my favorite bands. Vibeke's voice sounds in my ears like an angel's voice. Their last album with Vibeke, "Illumination", was the one and only Tristania album that I did not enjoy much. "Beyond the Veil" and "World of Glass" are supreme albums and their best, in my opinion. After she left Tristania, Vibeke was lost. The only thing we know about her is that she left the band to teach vocals. I would love to see her as a guest vocalist or a main vocalist again; she was one of the best in the female-fronted metal scene. I have listened to some new songs with their new vocalist Mari, but I have to say that I did not really like them. Mari has a really good voice, and she can give things to the band, but I think that there is something missing. Though it's early to talk about the "new" Tristania, since I have listened to only a few tracks of their new stuff. 4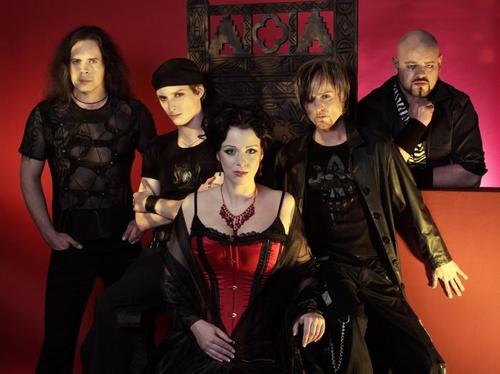 Xandria – 3.25
Doctor T: A German symphonic band that has gone in some different directions regarding the female lead vocals. Originally, that task was assigned to the delightful Lisa Middelhauve. Lisa has since left the band, been replaced, and is now signed to work with the band on a limited basis. Consequently, the future of the band is somewhat shadowy. However, they do have a library of significant music, starting with the lovely "Ravenheart" from 2004 and continuing with a number of similarly interesting releases. The sound is a romantic symphonic featuring lovely female vocals, technically high caliber and with interesting lyrics. 2
Sara: A lot of metalheads say Xandria is a terrible band. Sure, Xandria is far from great and Lisa isn't the strongest vocalist, but I think Xandria one of the most enjoyable female-fronted bands out there. I like how they embrace cultural music elements, particularly Middle Eastern music. Xandria's used sitars, swaying Arabian-inspired vocals, and exotic keyboard and orchestral arrangements in their songs – and that's just for starters. The band's love affair with Middle Eastern music reached its peak on their third album "India," which is my favorite of theirs. It's so diverse, dynamic, and over-the-top. I can't describe Xandria's most recent album "Salome" in the same way, though. The songs on "Salome" are mediocre and not as entrancing as those on "India," and musically the album sounds too much like "Ravenheart." Maybe I'm being picky, but I'm no fan of rehashing similar sounds over and over again. Anyhow, I hope that Xandria can make a comeback on their next album and with their new vocalist – when they find her. 3
Max: Xandria has always been a pretty unique band. There are the gothic and symphonic elements with some exotic flavor sprinkled on top. I think it is that Eastern influence that really does it for me, and it sets them apart from similar bands. They can also be rather unpredictable. On an album like "Ravenheart," they go from the Celtic sound of the title track to Indian-influenced passages on other songs, and then just pounding in the metal element. "Salome" is also a bit of a weird album, but I do like it and enjoy their random forays into industrial metal. Lisa was (and is) a great vocalist, and I was sad to see her go, and I did have high hopes for Kerstin Bischoff before she left (sadly before even releasing anything with her voice on it). Hopefully, they'll find another great vocalist to take her place and will release some good new material soon. I hate waiting! 4
Frozen Angel: Xandria always had something special that sets them apart from similar bands. I can't really explain what is it, but it exists. I have to say that I decided to listen to them lately. In May, they played two live shows in Greece (and the support act was Bare Infinity, a really good Greek female-fronted band), so I paid attention to them. Their third album named "India" is my favorite Xandria album. Lisa's ethereal voice makes that band unique, too. So many different elements make a successful mixture and give us a really good result. Now, they are looking for a new vocalist. Pay attention to them – they are worth it. 4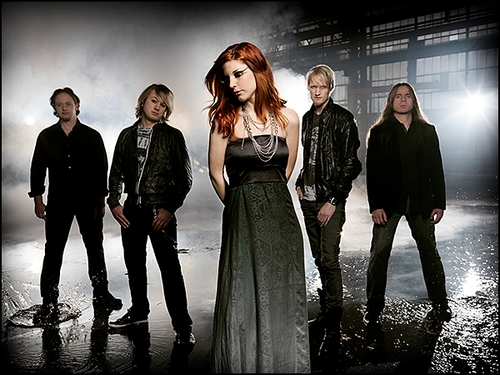 Delain – 3
Doctor T: Delain is another Dutch symphonic band, begun by former Within Temptation keyboardist Martijn Westerholt, who paired with vocalist Charlotte Wessels after he left Within Temptation due to medical concerns. The band has been known for using a variety of guest musicians and singers ranging from Nightwish vocalist Marco Hietala to Leaves Eyes' Liv Kristine. More recently, contemporary vocalists like Whyzdom's Telya Melane have worked with the band in live performance. Clearly, a band that is guest friendly, and their music is all the richer for those inclusions. The band seems to alternate between recording, (at irregular intervals) and touring. Strongest interest found in Western Europe. 2
Sara: I don't know how many readers share this opinion, but I don't care for the more mainstream direction Delain has taken. "Lucidity" was a decent debut. It's not a ground-breaking symphonic metal album, but it's still an ambitious and slightly artsy one. I sometimes listen to "Lucidity" just to hear the orchestrations. They're so lush and cinematic, perhaps the closest any female-fronted band has come to replicating the Lord of the Rings film score. As for Delain's latest album "April Rain," it doesn't appeal to me very much. It sounds too slick, over-orchestrated, and much "poppier" than what I like for a metal album. The title track is nice, but the other songs bored me after a while. Charlotte Wessels and company are becoming more and more popular, though, so I guess they're doing something right. 3
Max: It's no mystery that I simply adore Delain (I even run a Delain fansite called Delain International). Martijn's a great songwriter, and Charlotte's a very talented vocalist. They're already pretty popular in Europe and have, within the last year, gained a significant fanbase in England. Next step: the US, where they debuted at ProgPower USA in September 2010. The band has the potential to grow huge and be one of the biggest bands in the scene. I love their sound, a simpler kind of symphonic metal that's a bit more accessible yet still packs a punch. As they mature more in their writing, I think they can reach great heights. 4
Frozen Angel: I don't really believe that Charlotte has "the voice". She is a very good singer, but there is nothing special in her vocal range. The compositions, though, are quite "catchy" and quite good. Delain was founded by Martijn Westerholt and Charlotte Wessels, and started as a project involving much of Martijn's friends in the symphonic metal community. For their first album "Lucidity," they invited several well known musicians: Marco Hietala (Nightwish, Tarot) on bass and vocals; Liv Kristine (Leaves' Eyes) on vocals; Ariën van Weesenbeek (Epica, ex-God Dethroned) on drums; Ad Sluijter (ex-Epica) on guitars; George Oosthoek (growls) and Guus Eikens, both former members of Orphanage; Sharon den Adel (Within Temptation) on vocals; and Jan Yrlund (Imperia) on guitars. I always wondered how they managed to assemble so many big names in their first record. They did it. Delain are a very promising band, in my opinion. 3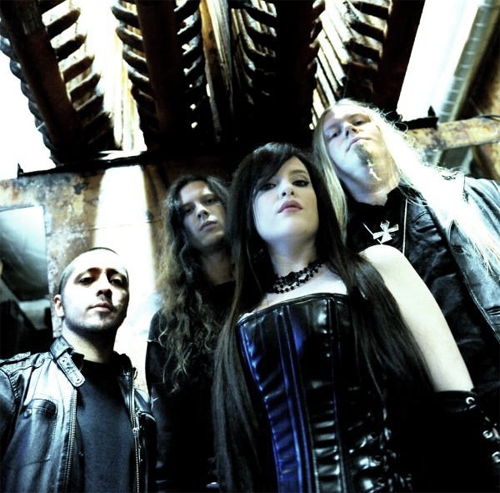 Sirenia – 3
Doctor T: Morten Veland's follow-up project after Tristania, this sound continued the dark message and interesting musical direction that has defined Veland's career. A variety of female vocalists have worked the Sirenia stable, generally in a one-and-done format. But, each has provided the strong female lead that has been positioned against Veland's death metal grunts to further define the "Beauty and the Beast" musical style. The Sirenia sound encompasses the entire range of gothic metal, beautiful female vocals, male death vocals, choirs, the use of Latin lyrics, and occasional symphonics. But, it could be argued that it is the message that truly defines the Sirenia music. Dark, ethereal, haunting, and always delivered with the highest level of musical direction seen in this style of music. 5
Sara: I know that the other writers like Sirenia, and it was important to mention them in this first "Round Table" articlce. But, me… I don't like Sirenia at all. Their first two albums are too gothic and creepy for my liking, and the songs I've heard from their more recent albums "Nine Destinies and a Downfall" and "The 13th Floor" are either so-so or downright terrible. I will say, though, that Morten did himself a favor by picking Ailyn as the new female vocalist. Her delicate vocal style suits Sirenia very well, while Monika Pedersen's delivery was splat-flat and did nothing for the music. That said, Sirenia is still one of my least favorite bands in this genre. 1
Max: I'm iffy about this band. Really, I only like their first and latest albums (and even then, only a few songs off the first). I admire Morten as a songwriter, but I think he did his best stuff with Tristania, and lately I'm not seeing much variety in the band's work. "The 13th Floor" is an enjoyable album, but hardly the best thing I've ever heard. Still, they're a band I'd go see live and probably enjoy. Ailyn is a great addition to the band, and I think her vocals meld seamlessly with the band's style. Hopefully we'll hear more good things from them soon, since I've heard they're already working on the next album. 3
Frozen Angel: I really liked Morten's work with Tristania. He is a brilliant musician and songwriter. Sirenia's first singer (Fabienne Gondamin) was their best vocalist for me. Their first two albums ("At Sixes and Sevens" and "An Elixir for Existence") were quite good. But, they were just good, nothing more. I have seen Sirenia live with Ailyn. She is a good addition in the band, and it's obvious that she is trying to fit in the metal style of the band. In their last album named "The 13th Floor," there were some good moments, but I am feeling that Sirenia are recurring. In every album, they do the same thing. I hope that, in the future, Morten will show us what he can really do. 3
Well, there you have it! A true "round table" discussion with our honest opinions – exactly what we promised in the beginning. Some of you will agree with us, and others will not. But, hey, everyone is entitled to their own opinion – and to a little friendly debate every now and then.
If you have any ideas for future "Round Table" articles or other pieces in The Sonic Choir, the Zine's new collaboration section, feel free to send them to This email address is being protected from spambots. You need JavaScript enabled to view it.. All suggestions are welcome as we look to expand on this section of the Zine.