Sonic Cathedral's Best Releases of 2015
2015 was another big year for female-fronted metal. Nightwish released their much-anticipated first studio album with new powerhouse vocalist Floor Jansen -- Endless Forms Most Beautiful -- and also launched a massive worldwide tour with other FFM bands including Arch Enemy and Delain. Arch Enemy also continued a major tour of their own in support of last year's War Eternal, further cementing Alissa White-Gluz's acceptance among fans as that band's new vocalist. Draconian also returned with a new vocalist, Heike Langhans, to great acclaim for their album Sovran, which is regarded among fans as just about flawless. Vicky Psarakis also received praise as the new vocalist for The Agonist. Familiar names also remained in the spotlight. Ex-Nightwish vocalist Tarja finally released her classical album, Ave Maria; Charlotte Wessels of Delain released an interesting new side-project, called Phantasma, which included her first published novella; and Within Temptation staged another big production, Black Christmas. Hopefully another WT DVD is in the works. And don't worry that Charlotte is too distracted from Delain; Delain has a new album this month, and they will soon be back on tour with Nightwish.

But the music isn't the only thing that will change this year. Sonic Cathedral will see some change as well, even if it's only a visual change. Web sites, like so many things in this world, evolve. Expect to see some evolution here, evolution that will bring a more exciting and meaningful capability in our attempts to keep up in the genre, whatever we call it. Stay tuned.
2015 also marked a year off for the biggest FFM festival, Metal Female Voices Fest (MFVF) in Belgium, but the FemME festival in the Netherlands successfully filled the gap, with headliners Therion and Lacuna Coil and many new bands. In 2016, European fans (and some lucky Americans) can look forward to both festivals.
FFM has been dominated by Europe for many years, but 2015 saw more signs of a vibrant scene emerging on the other side of the Atlantic. Halestorm scored another success, both critically and commercially, with their new album Into the Wild Life. New Years Day, Butcher Babies, and The Agonist reached new levels of recognition with their new albums and tours. Huntress released another solid album, Static, overcoming Jill Janus' health challenges. Ex-Sonic Cathedral staffer Lindsay Schoolcraft soared as keyboardist and backup vocalist for Cradle of Filth. Nita Strauss ruled as Alice Cooper's guitarist on Motley Crue's final tour. The Iron Maidens continued to wow crowds, and have their second European tour set for April-May. And exciting new bands like Edge of Paradise, Stitched Up Heart, Mercy Isle, MindMaze, and A Sound of Thunder entered the spotlight. We also expect more in 2016 from The Pretty Reckless, In This Moment, and Kobra and the Lotus.
2015 also raised the question whether FFM is a concept past its time. With vocal styles ranging from opera to pop to screams to death growls, is FFM even a meaningful label? Is it a way to promote women in metal, or does it limit them? Floor Jansen of Nightwish expressed the view that the label should be dropped, but other female vocalists disagreed. Obviously, we at Sonic Cathedral believe the FFM concept has value – personally I think women bring a different energy to music even if they sing death metal, and in most cases their vocals really are different – but we also agree in the end that it's all "metal."
Finally, and most importantly, 2015 saw the release of many outstanding new albums. Our staff struggled to limit ourselves to 10 each, and collectively seven of us put over fifty different albums in our top 10 lists! Nightwish's Endless Forms Most Beautiful was the only album to get more than one top pick (it got three # 1's and one other mention). The other most frequently listed albums were The Gentle Storm (3), Phantasma (3), Aeverium (2), Draconian (2), Halestorm (2), Leaves' Eyes (2), Weeping Silence (2), and Whyzdom (2). The following are our individual lists, followed by a weighted average of everyone.
Allyson Kenning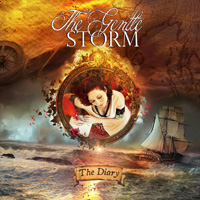 1. The Gentle Storm - The Diary
2. Dark Sarah - Behind the Black Veil
3. Kamelot - Haven
4. Aeverium - Break Out
5. Dawn of Destiny - To Hell
6. Xandria - Fire & Ashes
7. Setanera - New Era
8. Whyzdom - Symphony for a Hopeless God
9. Battle Beast - Unholy Savior
10. Phantasma - The Deviant Hearts
C.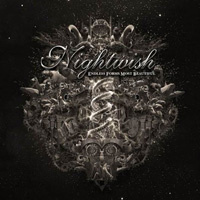 1. Nightwish - Endless Forms Most Beautiful
2. A Sound of Thunder - Tales From the Deadside
3. Veronica "The V" Freeman - Now or Never
4. Chastain - We Bleed Metal
5. The Rue - S/T
6. Phantasma - The Deviant Hearts
7. Sensorium - The Art of Living
8. Tattermask - Carpe Noctem
9. Melphomene - Destructive Crescendo
10. Thundermother - Road Fever
Christopher Backeberg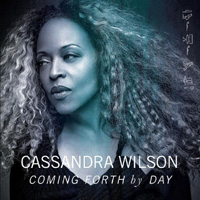 1. Cassandra Wilson - Coming Forth by Day
2. Plugs of Apocalypse - EAS
3. District 97 - In Vaults
4. Rolo Tomassi - Grievances
5. Emma-O - Mechanical
6. Dalriada - Áldás
7. Ashby - Fragmental
8. The Agonist - Eye of Providence
9. Chelsea Wolfe - Abyss
10. Karyn Crisis' Gospel of the Witches – Salem's Wounds
Dr. T.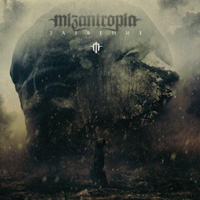 1. Mizantropia - Oblivion
2. Mercy Isle - Storm
3. Crimson Chrysalis - Enraptured
4. I Miss My Death - In Memories
5. Crimson Sky - Transcendental Trip
6. Anfel - Icy World
7. Embassy of Silence - Verisemilitude
8. Weeping Silence - Opus IV Oblivion
9. Elvellon - Spellbound
10. Unseelie - Urban Fantasy
Max Levites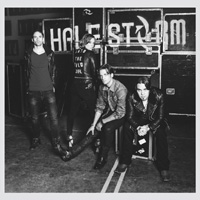 1. Halestorm - Into the Wild Life
2. Myrkur - M
3. Nightwish - Endless Forms Most Beautiful
4. The Gentle Storm - The Diary
5. Leaves' Eyes - King of Kings
John Thornburgh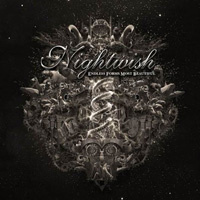 1. Nightwish - Endless Forms Most Beautiful
2. Edge of Paradise - Immortal Waltz
3. Draconian - Sovran
4. Phantasma - The Deviant Hearts
5. Lana Del Rey - Honeymoon
6. Halestorm - Into the Wild Life
7. Asylum Pyre - Spirited Away
8. Kobra & the Lotus - Words of the Prophets
9. New Years Day - Malevolence
10. Frantic Amber - Burning Insight
Ton Dekkers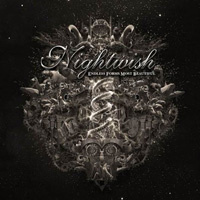 1. Nightwish - Endless Forms Most Beautiful
2. The Gentle Storm - The Diary (Storm edition)
3. Whyzdom - Symphony for a Hopeless God
4. Draconian - Sovran
5. Weeping Silence - Opus IV Oblivion
6. End of the Dream - All I Am
7. Luciferian Light Orchestra - Luciferian Light Orchestra
8. Leaves' Eyes - King of Kings
9. Sirenia - The Seventh Life Path
10. Aeverium - Break Out
SC Staff (Weighted Average)
1. Nightwish - Endless Forms Most Beautiful
2. The Gentle Storm - The Diary
3. Draconian - Sovran
Halestorm - Into the Wild Life
5. Phantasma - The Deviant Hearts
6. Whyzdom - Symphony for a Hopeless God
7. Cassandra Wilson - Coming Forth by Day
Mizantropia - Oblivion
9. Dark Sarah - Behind the Black Veil
Edge of Paradise - Immortal Waltz
Leaves' Eyes - King of Kings
Mercy Isle - Storm
Myrkur - M
Plugs of Apocalypse - EAS
A Sound of Thunder - Tales From the Deadside
Weeping Silence - Opus IV Oblivion