Hail Sagan Interview\
August 22, 2016 (via Skype)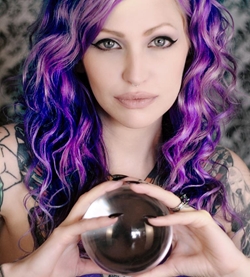 Los Angeles-based hard rockers, Hail Sagan have all the hallmarks of a band to keep a very close eye on. Megadeth's co-founder, bassist and producer David Ellefson obviously agrees, since he snapped them up for his label, EMP Label Group. Hail Sagan's line-up is partially shrouded in mystery -- you've got Sagan Amery on vocals, with Nick Quijano (Powerman 5000) and Andrew Weissberg on guitars; however, the rhythm section and keyboardist are masked musicians, collectively known as "The Nothing". Hail Sagan have released their first single, "Dark Cloud", and are busily preparing for the release of their self-titled EP in October 2016 and a tour to convert the masses to the Supreme Order of Saganism.
Read more: Hail Sagan Interview
Forever Still Interview
(via Skype)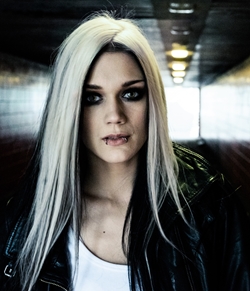 These days, it seems rare for a major label to sign a band on the strength of a few self-released EPs. But that is precisely what happened with the Danish rock band, Forever Still, after they popped up on Nuclear Blast's radar. See? Sometimes working your ass off and investing all your energy in music really does pay off! Forever Still hits that sweet spot between having enough bite to appeal to metal fans, while still having those catchy hooks that open the doors for cross-over appeal.
Read more: Forever Still Interview