The Flight of The Valkyries Festival
November 19, 2011 - Sonar Club Baltimore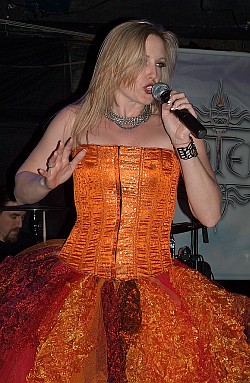 I can't possibly be the only one who gets a little depressed every year in mid-October, when I know that 5000 miles away, in Wieze, Belgium, the concert of my dreams is taking place. Thankfully, this year, something smaller, but similar, took place a mere hour from where I was. I've been looking forward to the Baltimore edition of Flight of the Valkyries ever since I couldn't attend last year. But this year was my year. I could finally go to a concert dedicated entirely to female-fronted metal, so I quickly bought my VIP ticket and headed down to Baltimore for the show.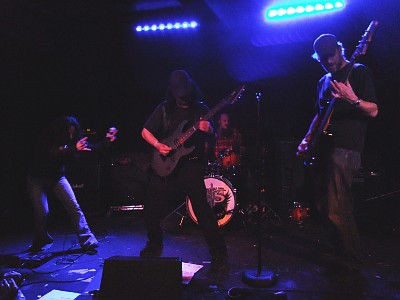 After a few hours of hanging around and receiving my bag of VIP goodies, the show was about to start. First up was the recently formed local band Serpent Witch. Before the show, I got a chance to exchange a few words with vocalist Starr Piazza, who told me she was actually pretty nervous about playing the band's biggest show to date, and when the band went on stage, one could see that she was. After the first few songs, though, the nervousness seemed to disappear as the band got really into playing their style of bluesy doom metal. After a 45 minute set split between original songs and a few anthemic covers, Serpent Witch left the stage. In all honesty, the band was a bit unpolished, and it was obvious they hadn't really found their sound yet, but as a new band this is almost expected, and they do have some potential. I'll most certainly be looking to see where this band goes with some more experience under their belts.
After the set, I met up with Sonic Cathedral founder John and had a rather long conversation about female-fronted metal and life in general, long enough that I accidentally missed about half of Flames of Fury's set. When I got back to the show, though, there were already some heads banging as the New York-based band plunged through a set of uniquely kick-ass metal. Vocalist Angelica Vargas gave it her all, and I soon found myself getting really into the set. Overall, Flames of Fury gave an excellent and energetic performance and I would most highly recommend looking them up!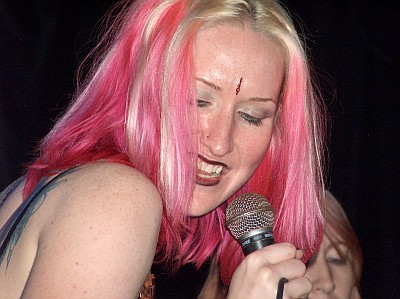 Next up were FotV veterans and locals Cassandra Syndrome with their one-of-a-kind experimental opera metal. My co-writer Doctor T has been raving about this band for some time now and I can see why. This is very different from anything I've heard before, and I most certainly wanted to hear more, so I bought the band's newest album, Satire X, immediately after the set. Vocalist Irene Jericho has quite a range and does some interesting things with her voice, especially on songs like "Shackles." The band even played some new material, which sounded quite promising, leaving me with no doubt that the next album will be just as interesting.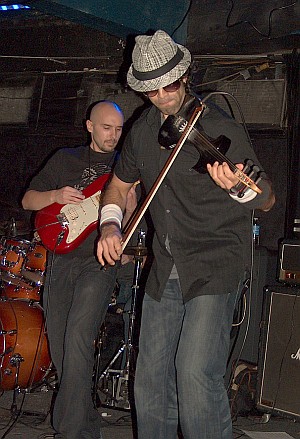 After Cassandra Syndrome's set, I went back to the merch area and had the chance to meet Melissa Ferlaak Koch of Echoterra, who would be playing later that night. After a short exchange of how are you's with Melissa, and a quick run back to my car to drop off my Cassandra Syndrome CD, I stood and waited for BRaVE to take the stage. I heard from a number of people that this was a band to look forward to, and they weren't wrong. Despite some problems with the mic, the band blew me away with their progressive rock/metal sound, enhanced by some amazing violin playing by their violinist Suvo. This was actually the band's first gig in a year and a half, and I heard claims from both the band and some of the audience that they were a bit rusty, but it was hard to tell, especially having never heard them before. Even though BRaVE have been around for a long time (since 1997, I believe), the band isn't known much outside of local circles, which is a huge shame. They definitely deserve to be bigger, and I really hope to see them play again sometime.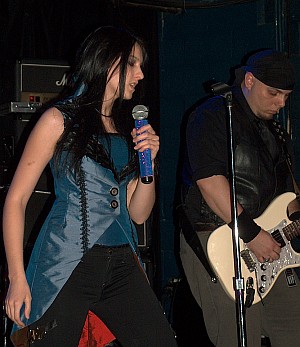 I neglected to mention earlier that the only band I knew on the bill was Echoterra, who were up last, but I had at least heard of DesDemon before. Unfortunately, I wasn't too impressed when I heard some songs from them a year or two ago, and my expectations for this band weren't too high. Boy, was I wrong! Singer Chelsea Knaack has an impressive set of pipes that one guy I talked to even compared to a less-mature Tarja's. Well, I wouldn't go that far (yet), but with some more experience, I'm sure she'll come out as one of the top operatic voices in the metal scene. As for the music, this was the first band on the bill with a sound closer to the European style of symphonic metal many fans of the scene are into, and given a few more years to mature, DesDemon will hopefully join the ranks of the next generation of big names in symphonic metal. If I had to pick my favorite discovery of the evening, DesDemon most certainly takes the cake!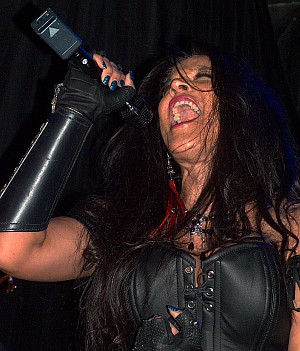 DesDemon spent the some time before this show on tour with the next act, and the festival's headliner, Benedictum. I might've been the only one at the show who'd never listened to the band before, but, as with all of the bands so far, and even though the music itself isn't really my cup of tea, my expectations were exceeded tenfold. I'm pretty sure it was this band that caused me to have neck pains for the next two days from all the head banging. Exhausted as she was after the tour, Veronica Freeman gave it all she had, and the crowd went wild. She even invited a few fans, including the festival organizer Bobbie Dickerson on stage with her. Unfortunately, their set ended up a bit short of their 75-minute slot, but Echoterra was on next, so as good as this band was, I was a bit too excited to be sad. I did, however, buy a copy of their album for my roommate, who I think will like it a lot.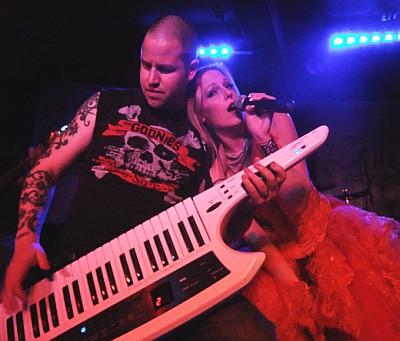 Now it was time for Echoterra to take the stage, and because it was the only band whose music I was actually familiar with, this was the set I was looking forward to most. Even with my high expectations, I was most certainly not disappointed! Melissa came out with her big poofy orange dress and sang her heart over the bed of harsh guitars and some amazing keytar work by Jonah W, blowing the crowd away. It may have been 1 AM and I may have already been there for 9+ hours, but somehow I still had the energy to fully enjoy the best set of the night!
Any sadness I felt about missing MFVF disappeared after attending Flight of the Valkyries this year, and I came out of the Sonar with a ton of new CDs, t-shirts and bands to check out and follow. Huge props to Bobbie Dickerson and Black Rose Metal Heart Promotions for all the hard work put into organizing this great show. Look out for another installment of Flight of the Valkyries next year, most likely in Baltimore once more, and with probably an even more amazing lineup!
Flight of the Valkyries: Website, Facebook

Serpent Witch: Website, Facebook

Flames of Fury: Website, Facebook

Cassandra Syndrome: Website, Facebook

BRaVE: Website, Facebook

Desdemon: Website, Facebook

Benedictum: Website, Facebook

Echoterra: Facebook